Let's face it: life as a student can be overwhelming.
Deadlines, pressure to decide what to do after college, uncertainty about where you're going to find work, student loans looming on the horizon. 
The pressure can you have feeling some type of way...but mainly like this.
The ironic part is that college should be a time to learn from those who came before us about how to face life's challenges and win. That's why we decided to compile this list of some of the world's best quotes for students in order to inspire you on your journey to learn, grow, and achieve your dreams. 
By learning from the world's greatest thinkers, writers, artists, leaders, and revolutionaries, we can grow into people who remain undefeated in the face of anything life throws our way during college and in the great beyond after graduation.  
We hope these 20 motivational quotes for college students inspire you throughout the process of finding your purpose and career (even better if these two are one and the same!) while studying in college. 
By the way, in case this is the first time we're meeting each other on the intranets, hola! We're Montevideo 👋 We create and curate the best art, apparel, decor & inspiration for creative college students with independent taste. 
1. "Resist much, obey little." 

-Walt Whitman
This quote from Walt Whitman is a reminder to always remain independent in our thinking and not to follow the crowd. Learn more about Walt Whitman here.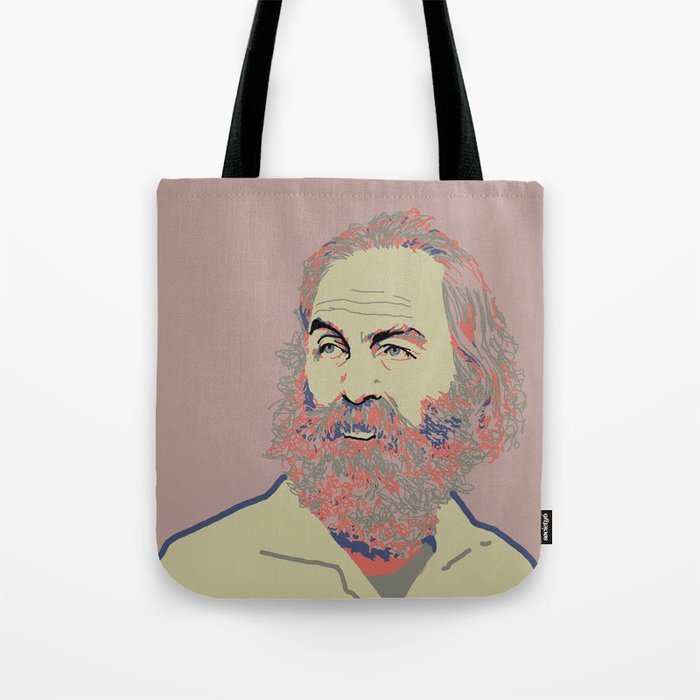 A Walt Whitman tote bag? Yes please! Get it here.
2) "Knowing what must be done does away with fear."

-Rosa Parks
This quote from the indomitable Rosa Parks reminds us that having a clear sense of purpose in our life and studies will help us to move forward day by day without being weighed down by our fears. 
Learn more about Rosa parks here.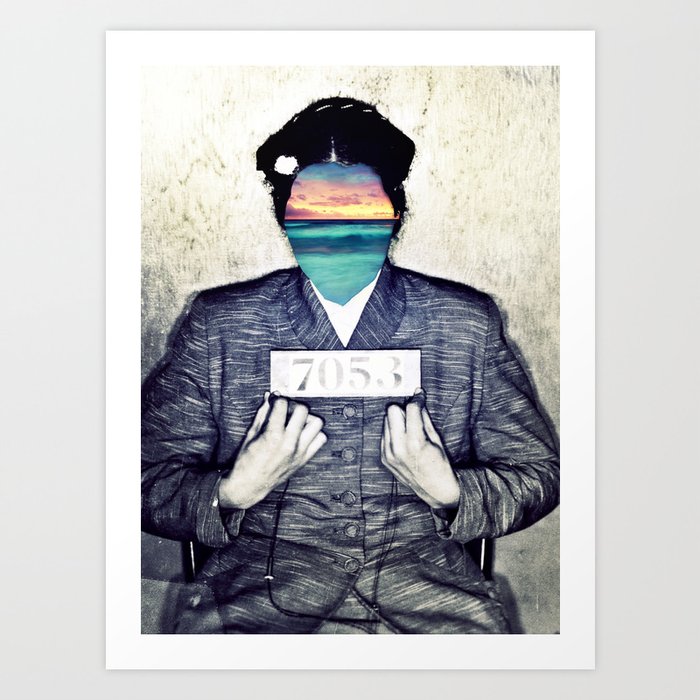 Treat yo self! Get this Rosa Parks print here. 
3) "What lies behind you and what lies in front of you, pales in comparison to what lies inside of you." 

-Ralph Waldo Emerson
This quote from Ralph Waldo Emerson implies that we are not defined by our past or our accomplishments. More important than both of these are the thoughts, values, and beliefs that make up our inner life in the present moment.
You can learn more about Ralph Waldo Emerson here. If you want dive even deeper into Emerson's philosophy, check out his collected writings here.
4) "Patience is the mother of a beautiful child."
-Bantu Proverb
This ancient wisdom from one of civilization's greatest cultures suggests that patiently advancing toward our goals and dreams will result in the greatest possible outcome, far better than when we rush and lose sight of the end result. 
Learn more about Bantu culture here.
Treat yo self! Get this Bantu print here.
5) "Beware of monotony; it's the mother of all the deadly sins." -Edith Wharton
This is an especially strong reminder for student life in college. It's so easy to get into a monotonous routine without taking time to do things we love that refresh our spirits and recharge our determination. Wharton encourages us to always be on guard and not let our lives become monotonous.
Learn more about Edith Wharton here.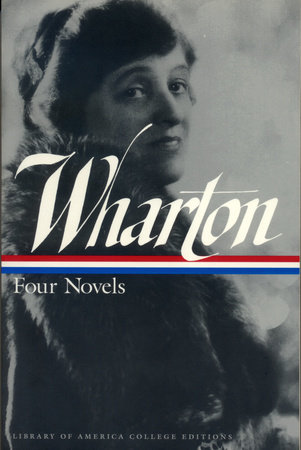 Ready to dive deeper into Edith Wharton's work? Check out her novels here.
6) "Our greatest weakness lies in giving up. The most certain way to succeed is always to try just one more time." 

-

Thomas Edison
This quote from Thomas  Edison is the perfect reminder to become the masters of our mind and train ourselves to pick ourselves up every time we get knocked down and try again. Learn more about Thomas Edison here.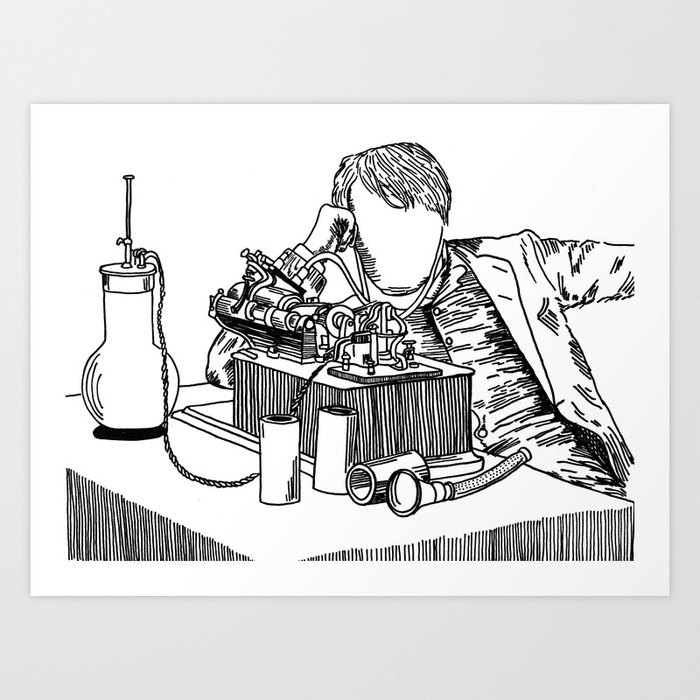 Treat yo self! Get this Thomas Edison print here.
7) "The key is to keep company only with people who uplift you, whose presence calls forth your best." 

-

Epictetus
Greco-Roman philosopher Epictetus was born with all odds against him. Born into slavery, he put his entire mind and body into educating himself and eventually became one of the most towering and influential thinkers of his age. 
This quote reminds us to choose our friends in college wisely. 
Learn more about Epictetus here and check out his discourses and selected writings here. 
8) "If I didn't define myself for myself, I would be crunched into other people's fantasies for me and eaten alive."

-Audre Lorde
Audre Lorde was one of America's fiercest poets of the 20th century. She often referred to herself as a "black, lesbian, mother, warrior, poet," using the power of her pen to shed light on injustice everywhere. 
This quote from Audre Lorde reminds us that college is a time when we define who we are, what we think, and what we stand for. The moment we relinquish our responsibility to define ourselves, other people will try to do it for us.
Don't let them. 
Learn more about Audre Lorde here.
Treat yo self! Get this Audre Lorde framed print here.
9) "By failing to prepare, you are preparing to fail."
-Benjamin Franklin
This quote from Benjamin Franklin is very straightforward: if we don't prepare in advance, our chances of succeeding are slim. 
Learn more about Benjamin Franklin here.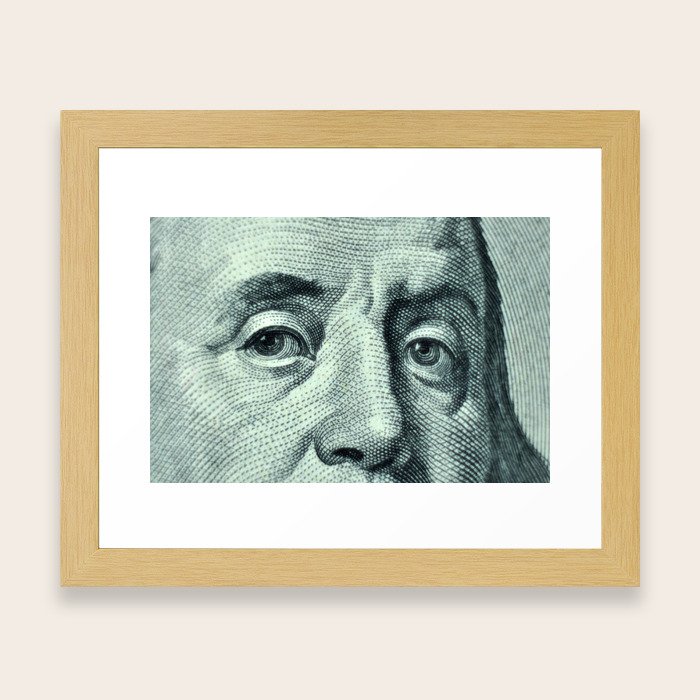 Treat yo self! Get this Benjamin Franklin print here.
10) "How vain it is to sit down to write when you have not stood up to live."
-Henry David Thoreau
There are a few different schools of thought about whether you can separate art from the person who created it. Henry David Thoreau believed (and we agree with him) that the way you live your life profoundly shapes how and what you write.
Learn more about Henry David Thoreau here.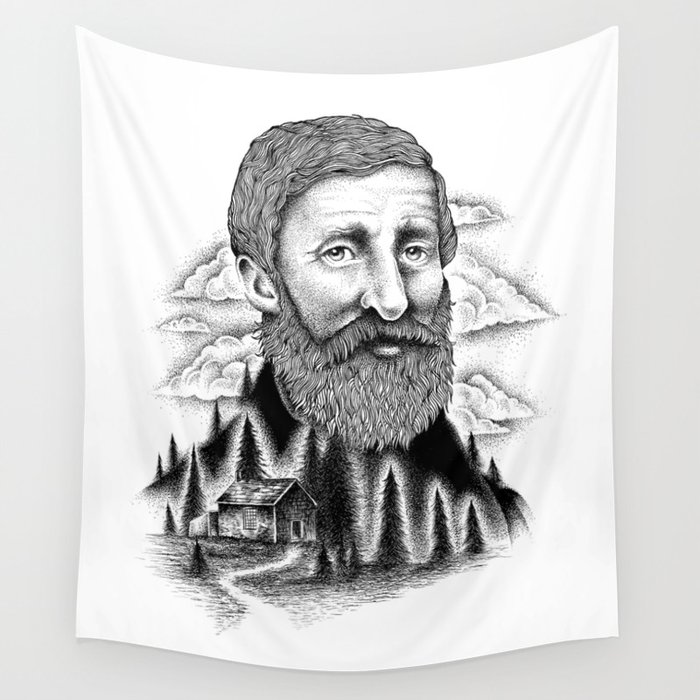 Treat yo self! Get this Henry David Thoreau wall tapestry here.
11) "Change your life today. Don't gamble on the future, act now, without delay."

-Simone de Beauvoir 
This quote from Simone de Beauvoir reminds us to live fully in the moment. In other words, the future exists only in our thoughts, words, and actions in this moment right now. If we want to know what our future will be like, all we need to do is look at the causes we are making right now. 
Learn more about Simon de Beauvoir here.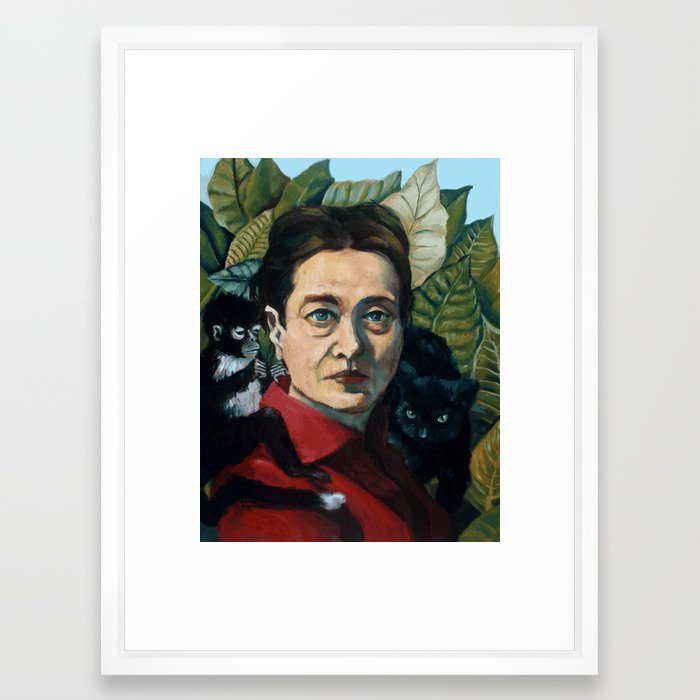 Treat yo self! Get this Simone de Beauvoir framed print here.
12) "A day wasted on others is not wasted on one's self."
-Charles Dickens
Everything we do to benefit others ultimately returns to us as benefit. Charles Dickens was aware of the interconnection of our lives and understood that supporting other people is the best way to expand our own life. 
Learn more about Charles Dickens here.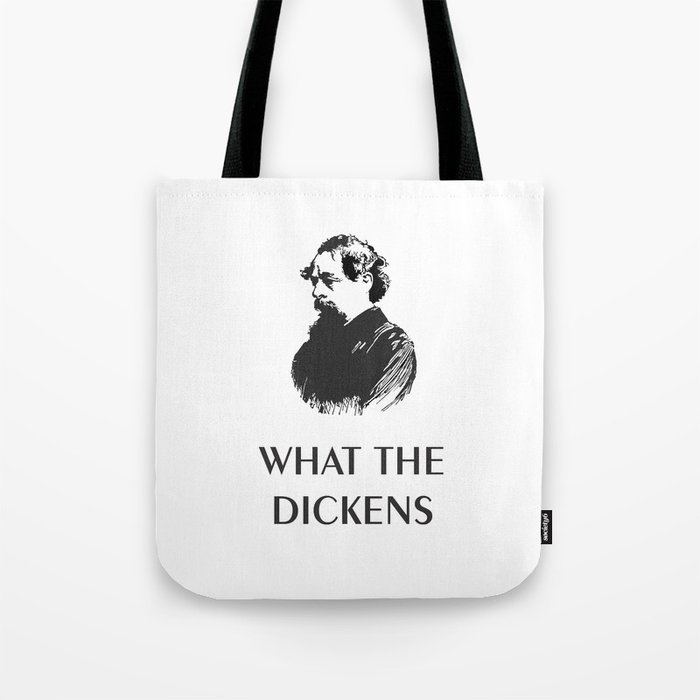 Treat yo self! Get this What the Dickens tote bag here.
13) "Faith is taking the first step even when you can't see the whole staircase."
-Martin Luther King Jr.
This quote from Martin Luther King Jr. reminds us that even though we may not understand intellectually how our goals and dreams are going to manifest, having faith means taking action and moving forward step by step to actualize them. 
Learn more about Martin Luther King Jr. here.
Treat yo self! Get this Martin Luther King Jr. poster here.
14) "Winter is on my head, but eternal spring is in my heart."
-Victor Hugo
After speaking out on behalf of the most vulnerable members of society in 19th-century France, Victor Hugo was forced into exile due to political persecution. No matter how harsh reality became, however, Hugo continued to pour his life into his writing with the conviction that he had the inherent ability to choose hope over despair. 
Learn more about Victor Hugo here.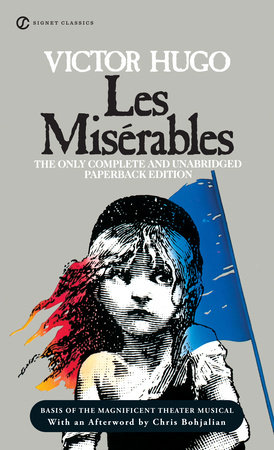 Read Victor Hugo's timeless classic Les Misérables here.
15) "The best mirror is an old friend."
-George Herbert
Friendship is a reoccurring theme in our list of encouraging quotes for college students, but for good reason. Some of the friends we make in college will be people with stay in touch with for the rest of our lives. Therefore, it's an important time to surround ourselves with people who bring out the best in us. 
Learn more about George Herbert here.
Read the complete English works by George Herbert here.
16) "Six mistakes mankind keeps making century after century: Believing that personal gain is made by crushing others; worrying about things that cannot be changed or corrected; insisting that a thing is impossible because we cannot accomplish it; refusing to set aside trivial preferences; neglecting development and refinement of the mind; attempting to compel others to believe and live as we do."
Marcus Tullius Cicero
As the longest quote on our list of motivational quotes for college students, these six mistakes that Cicero says humanity keeps repeating in every era remind us to learn from the past as we study and strive to create a new future. 
Learn more about Marcus Tullius Cicero here.
Treat yo self! Get this Cicero art print here.
17) "A surplus of effort could overcome a deficit of confidence."

-Sonia Sotomayor
As the first Latina ever appointed to the Supreme Court, Sonia Sotomayor knows more than most about the extraordinary effort required to achieve our goals when the deck is stacked against us. This quote is a reminder that even if we don't always believe in our abilities, making tremendous effort will enable us to prevail in the end. 
Learn more about Sonia Sotomayor here.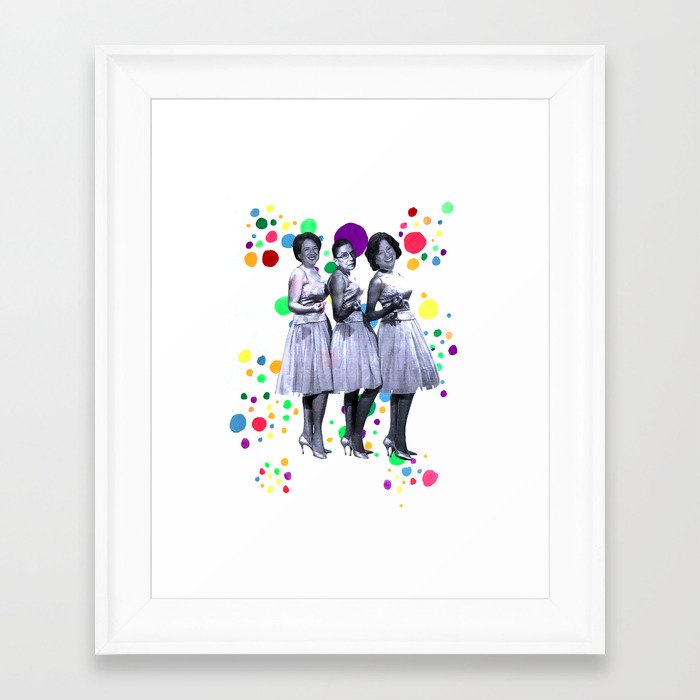 A Supremes framed art print featuring Sonia Sotomayor, Ruth Bader Ginsburg & Elena Kagan? Yes please! Get yours here.
18) "It is the mark of an educated mind to be able to entertain a thought without accepting it."
-Aristotle
We've all been through a stage in college where we are reading a ton of new books, listening to new ideas from our professors, and struggling to know how much of it we actually agree with and accept. Aristotle's point is that real education enables us to have the flexibility of mind to see things from different perspectives even when we don't necessarily agree with those perspectives. 
Learn more about Aristotle here.
Ready to dive deeper into Aristotle's philosophy and writings? Read The Basic Writings of Aristotle here.
19) "Wise men speak because they have something to say; fools because they have to say something."
-Plato
This quote from Plato reminds us of another quote from Eduardo Galeano: don't speak unless it's better than silence.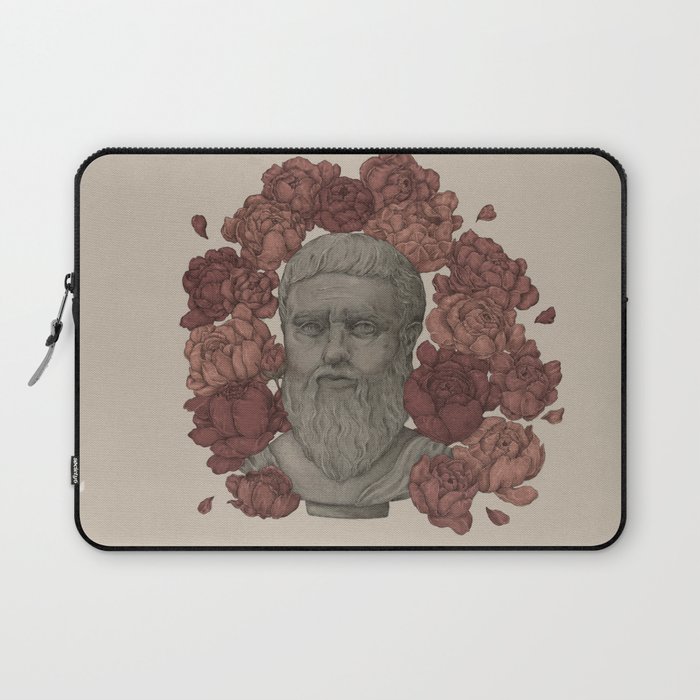 A Plato laptop sleeve? Yes please! Get yours here.
20) "There are two kinds of people, those who do the work and those who take the credit. Try to be in the first group; there is less competition there."
-Indira Gandhi 
Indira Gandhi was a towering political force in the 20th century. Voted Woman of the Millennium in a BBC poll in 2000, she is an endlessly fascinating figure whose life and career are worth studying. 
As this quote suggests, she was always willing to roll up her sleeves and do whatever it took to get the job done. Rather than being bystanders, she encourages us to be go-getters who take action.  
Learn more about Indira Gandhi here. 
Read the definitive biography of Indira Gandhi's incredible, history-making life here.